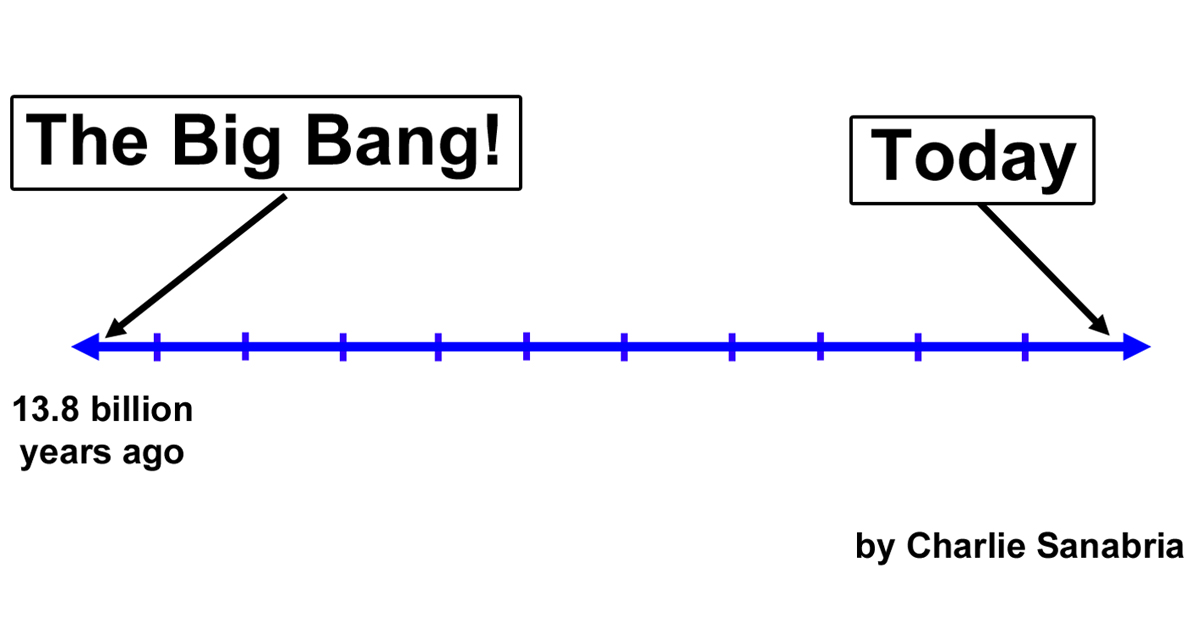 Last updated April 8th 2017.
The history of the universe in a single image (sort of)
Inspired by Carl Sagan and his book Cosmos, I decided to create a timeline of historical events. Only those which I can tell a proper story (without Googling things) go here.
The scale is not linear 1 , so pay attention to the numbers on the time line. It is definitely not complete, but I guess it will never be...
Obviously, you didn't expect me to fit 13.8 billion years in a single image, did you? ↩
You may need to enable the "unsafe" scripts that your browser is blocking to see the zoomable image below